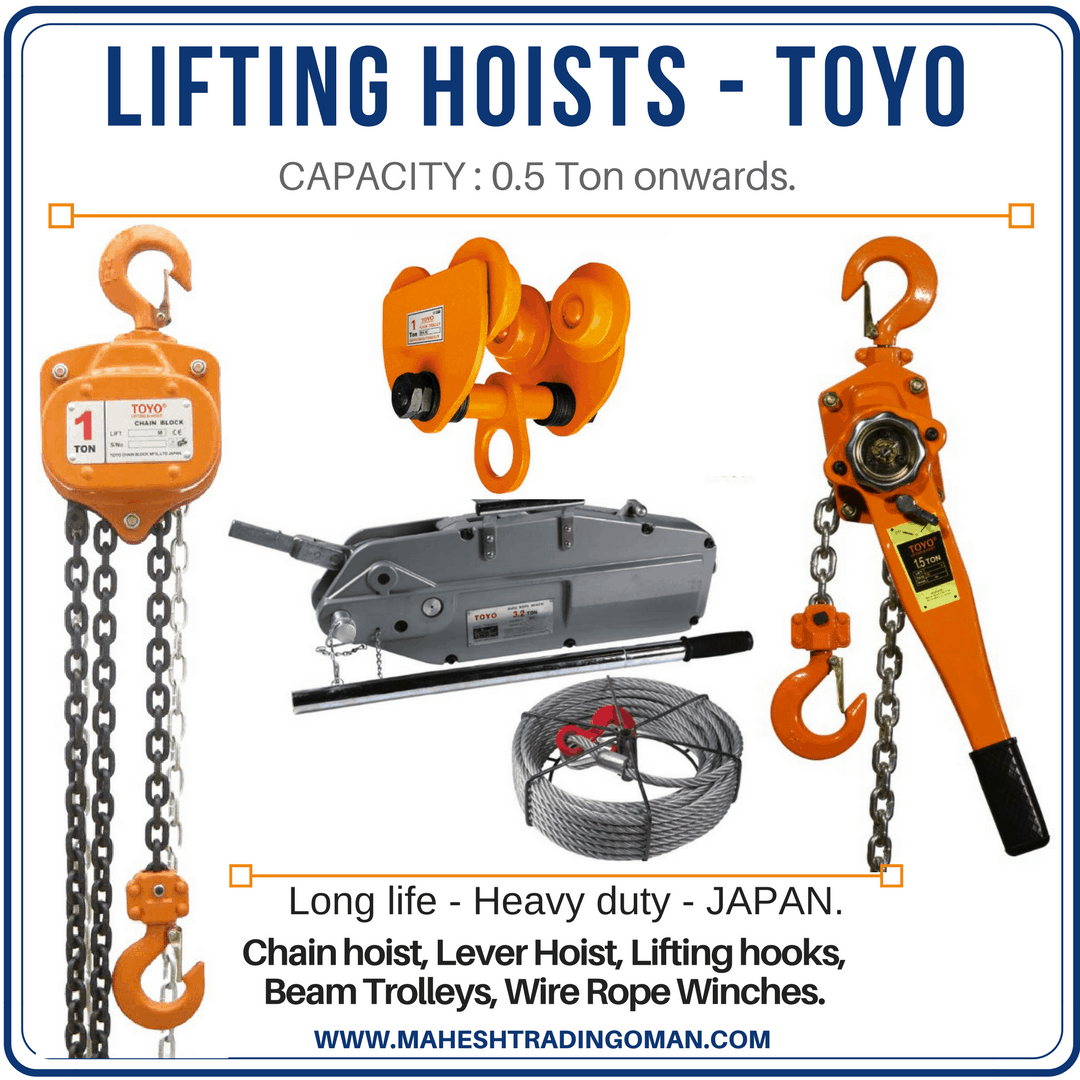 Chain Block, Winch, Trolleys & Hooks
Material handling and lifting equipment are available with us. Please contact us with your requirements.
Chain Blocks:
Japanese design, High quality – Heavy Duty.
Wire ropes & Wire rope Winches:
Ropes available in Mild Steel / Stainless steel with Anti-rust Rubber coating available in Stock.
Lifting  Chains:
Available in Mild steel and Stainless steel, High strength.
Trolley, Geared / Regular:
For moving heavy material inside your workshop/Ware house.